SUMMER SALE! 10% off all listed prices!
Combination Buildings
All buildings incorporate smooth
structural c24 framing
The south coasts leading supplier of garden buildings - Sheds, Pressure Treated Sheds, Workshops, Timber Garages, Car Ports, Summer Houses, Chalets, Offices.
All Handmade by us and supplied to you at probably the best prices in the UK.
Reliable delivery service covering a 100 mile radius from our Romsey depot. Why not visit us to view our show buildings on display.
We are open 5 days a week Mon-Fri 9:00am to 4:45pm Sat & Sun - Closed.
Delivery Service available on all of our sheds, workshops, garages and summer houses within a 100 mile radius of our factory!
Free firewood - Collection Only!
Email us today for a quotation -
Ideal for Equestrian, Farming, and Workshop purposes.
These Multi-purpose buildings can be built up to 140' in length. We construct our combination buildings at the fixed prices detailed below. You can design a building your self to suit your requirements i.e. 2 or 3 panels containing single doors, double doors, stable doors. Two partitions are included in the prices below. Also included are two joinery workshop windows. We can fit additional joinery windows at an extra cost. We now offer decorative roofing felt shingles, either hexagonal or square, in black, green, or a red finish, please ask for details.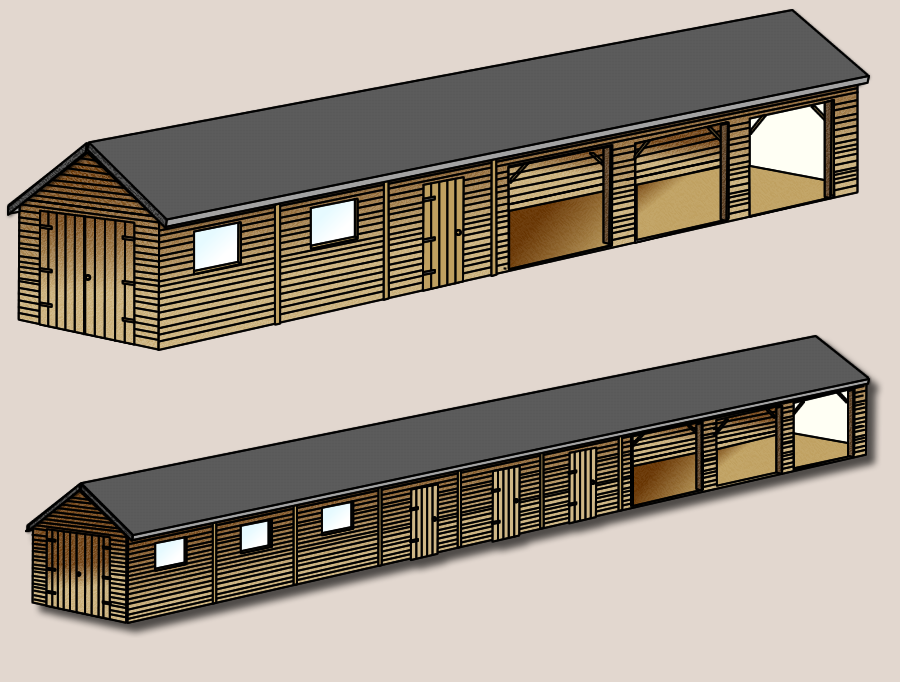 Combination Building Prices
Any size made to order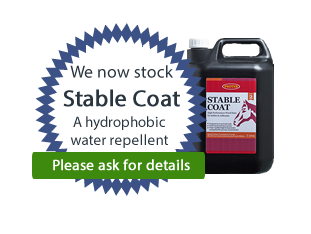 SUMMER SALE! 10% OFF ALL LISTED PRICES
5/8" 16mm (ex 19mm) Pressure Treated Shiplap
Combination Buildings

Delivery Available
Prices include VAT
Size
Price
SUMMER SALE! 10% OFF ALL LISTED PRICES
48 X 13'-6"
14.5m X 4.1m
£15,700
60' X 13'-6"
18.0m X 4.1m
£17,500
68' X 13'-6"
20.0m X 4.1m
£18,900
98' X 13'-6"
29.0m X 4.1m
£24,300
140' X 13'-6"
42.0m X 4.1m
£36,300
SUMMER SALE! 10% OFF ALL LISTED PRICES
3/4" 19mm (ex 22mm) Pressure Treated Loglap
Combination Buildings

Delivery Available
Prices include VAT
Size
Price
SUMMER SALE! 10% OFF ALL LISTED PRICES
48 X 13'-6"
14.5m X 4.1m
£18,500
60' X 13'-6"
18.0m X 4.1m
£20,300
68' X 13'-6"
20.0m X 4.1m
£22,200
98' X 13'-6"
29.0m X 4.1m
£30,300
140' X 13'-6"
42.0m X 4.1m
£42,900
All sizes will be metric equivalent i.e. 12' x 8' = 3.6m x 2.4m and are taken from the largest panel (i.e the roof)
We can build to a specific size but must be notified (at a small additional cost)
Onduline Roof Sheets available
| Workshop & Garage Window | Model | Price (Inc VAT) |
| --- | --- | --- |
| | F1 | £95 |
| | F2 | £120 |
| | F3 | £135 |
| | F4 | £145 |
Buy with confidence from a company that has now been established for over 40 years.
Delivery service
All UK Mainland deliveries available.
Why not come and see our buildings on show and talk to us
about your requirements.
Buy with confidence from a company that has now been established for over 40 years.
Sheds - Like Grandpa used to make, solid sturdy construction using thick cuts of timber. Upgrades include 3/4" (19mm) thick external grade ply floors. Also heavy duty claddings available including 5/8" (16mm) pressure treated shiplap, 3/4" (19mm) pressure treated loglap. All of our sheds are 6' (1.83m) tall at the eaves.
Garden Sheds are manufactured by us in our own new modern factory. Sheds can be made to suit customer requirements i.e. double doors, extra single door or even moving the door to a side panel. Claddings are usually 1/2" (12mm) Shiplap, 5/8" (16mm) Pressure Treated Shiplap or 3/4" (19mm) pressure treated Loglap. These are nailed using collated ring galvanised nails. We deliver to most counties usually within 1-2 weeks. You can also simply order a building with us and collect it yourself. Tanalised pressure treated garden buildings will last longer and are now the popular choice. We have been offering Sheds for sale now for many years, Garden Sheds here on display, why not come and visit us to discuss your requirements, Garden Sheds for sale at very keen prices. Sheds are usually are of a standard size i.e 6' x 4', 7' x 5', 8' x 6', 10' x 6', 8' x 8', 10' x 8', 12' x 8', 12' x 10', 12' x 12', 13' x 12', but we can adjust these to your specification, i.e 9' x 7', 10' x 4', 12' x 5' (metric equivalent ).
Sheds can be Apex or Pent roof styles (Pent at an extra cost). Sheds can be supplied with Tanalised Pressure Treated Bearers if required. Sheds can be preserved and water proofed using good quality products. Sheds for sale using heavy duty framings and claddings. Sheds for sale with partitions, and extra doors to create two in one buildings if required. Timber and Claddings for sale for D.I.Y projects, with discounts on large orders. Timber Sheds can be upgraded to include 3/4" Exterior Grade Ply Floors with extra floor runners if required. Shed making materials always for sale including framing, claddings and OSB sheets. Field Shelters , Stables , Hay Stores , Tack Rooms , also manufactured at keen prices. Mobile Field Shelters and Mobile Stables , can also be made to order at very keen prices. Timber Garages , Timber Workshops , Summer Houses , can be made to order with various claddings.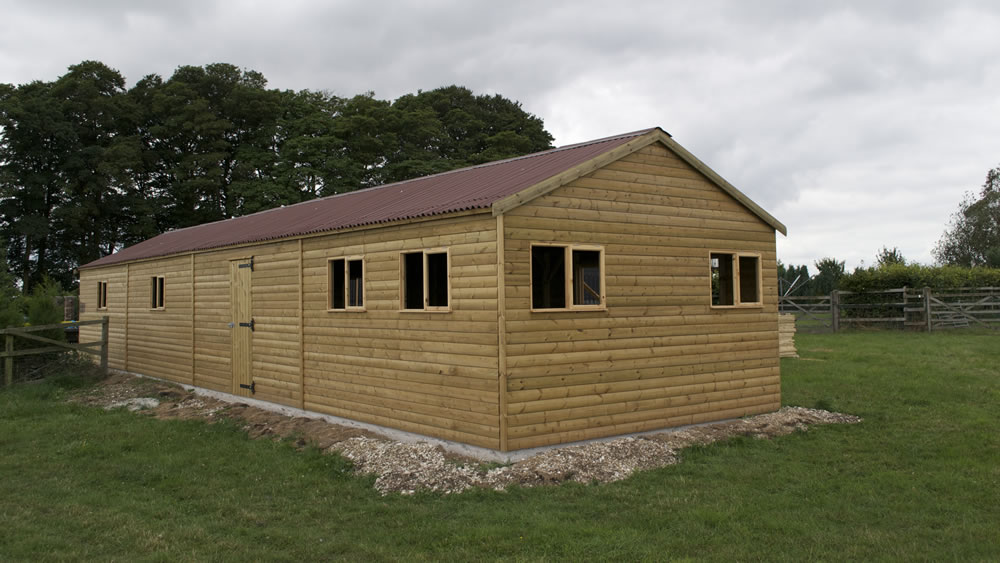 Please note:
(A) Our buildings are pressure treated, which means they are protected against fungal decay / rot etc and will last for many years. However dampness will still absorb through the walls. We recommend a build up of 3 coats of a good quality waterproofer, we stock stable coat in clear, green or brown, its hydrophobic and water repels from the surface. This needs to be applied to all exposed surfaces including corners before finishing trims are fixed, around the windows, also apply an exterior mastic sealant to all exposed joints. Timber is a natural product and is liable to warp, shrink, swell and knot holes may appear, we cannot guarantee against this. All buildings are supplied with roofing felt, we recommend using felt tacks & lap adhesive to fix felt down (these 2 items we do not supply). We cannot guarantee allignment of boards when walls are joint together, claddings shrink in there packs & shrinkage of say 2mm or so on boards can be magnified thus given an uneven match. we only use good quality redwood claddings in all of our buildings but even these will shrink (timber being a natural product).
(B) DELIVERY - Delivery will be made to wherever our vehicle can possibly go (always at our drivers discretion). Then unloaded within 3 metres from that vehicle. It is the customers responsibility to then move it to the desired assembly location. We cannot take buildings past the 3 metre distance. It is the customers responsibilty to allocate a suitable space for unloading.
We are open 5 days a week
Mon - Fri 9:00am to 5:00pm
Saturday & Sunday - Closed
"We just wanted to let you know how pleased we are with our Post & Rail Fencing and Field Shelter. The Field Shelter is up and looking very good. It was easy to assemble and is of excellent quality. Thank you so much for all your help, advice and for arranging it all to be delivered to the Isle of Wight, Fantastic service. We are happy to recommend you and will of course order again should we need anymore timber products."
M & R Stevens, Isle of Wight
"We are really pleased with the Field Shelter that you supplied to us, my husband has made it into a dog kennel for his working dogs, it's perfect especially with this hot weather it is nice and airy and cool for them. We look forward to receiving the 12 x 12 Stable that I ordered yesterday, the service is brilliant."
J Meyers, Falmouth Cornwall
"Just to say thank you for producing such a wonderfully strong shed. We chose the log type as we thought it would look good at the bottom of the garden and how right we were. It looks like a log cabin and I told my husband to fill it up quickly which his 'stuff' otherwise I will be using it myself and install a sauna."
M Collins, Southampton
"Thank you so much on behalf of all the children at Grove for the wonderful summerhouse that you kindly installed in the worst conditions imaginable!"
M Peace, The Grove Primary School, Chobham, Surrey
"Can I pass on my thanks and satisfaction for the way you have dealt with my order for a shed. I had the opportunity to look for a suitable shed for over a year and have researched the different types and suppliers on a national basis."
Local Customer
"I settled for Foster Fencing because of a number of factors. The quality of the shed was remarkable compared to others, the price was a lot cheaper than similar from a national company, it was easy to ask questions and place the order."
Mr Price, Calmore, Southampton
"This company is highly recommended. Product is first rate and absolutely amazing customer service. Thanks for always going the extra mile Steve, it's very much appreciated."
Mr & Mrs Taylor, Swindon
"We have had many fencing materials from Foster Fencing over the years. Just wanted to say how pleased we are with the products and service."
Mr Stanley, Hamble
"I bought a block of 4 stables from Foster Fencing last year and have to say they are just what I asked for. The quality is very good and just as described by them. Considering the awful wet winter we had they have held up remarkably well, no damage whatsoever. I am very pleased with them and would definitely buy from them again and recommend to anyone thinking of buying Stables or Fieldshelters at a remarkable cost effective price."
Cheryl, Winchester
"I would like to say that I have been very impressed with the two buildings you have supplied me, one was a 10' x 8' Shed and the other a very heavy duty 15' x 9' Timber Workshop."
Mr.Marshall, Bitterne Park, Soton
"I recently bought a 20' x 10' Garage from Foster Fencing, they were very helpful and informative when it came to planning the layout and general dimensions of the building. Delivery was free and on-time. The size was spot on and was made to just overhang the edge of the base, a nice attention to detail. All in all great building and good value for money, I would certainly buy again with confidence ( I need some Gate and will be ordering these from Foster Fencing as well)."
Paul Smith, Portchester
"I purchased a timber workshop made to my specification from Foster Fencing, the build quality was very impressive, mine was a 30' x 12' Pressure Treated Building with an onduline roof. I would not hesitate to buy from these guys again."
Mr.J.Scott, Oxon
"Four years ago Foster Fencing supplied me with 10 Stables which were of high quality wood and are home to some very large horses. These stables have had a yearly clean and coat of preserve and still look as good as new. Last year we decided to buy a Field Shelter which again was supplied by Foster Fencing, this was delivered and assembled in just one weekend. Foster Fencing always give good service and offer advice when needed, I would highly recommend them."
Mrs.Cox, East End Boldre Nr Lymington
"I had been searching endlessly for a decent quality 7' x 5' garden shed with absolutely no luck for some months and then I came across the Foster Fencing website. I called their workshop in Romsey and Steve took the time to go through the various different options with me that were available. I ordered a shed there and then and I can say the build quality surpassed my expectations. Great products, great service and above all fantastic prices. Look no further."
Mr.McPhillips, Netley, Southampton
"We bought a 21' X 8' Timber Workshop from Foster Fencing. I have to say we are delighted with the building, part of it was altered so that we have a wood store on one end. Overall a good quality product."
Mr.Heenan, Salisbury
"I have just assembled a 24' x 12' Pressure Treated Mobile Stable that you have delivered ans I'm pleased to say the quality and price was much better than the one it is replacing."
Mr.J.Haswell, W.Sussex
"Recently you delivered a 20' x 12' Field Shelter. I was very impressed with the build quality and very competitive price that I decided to order another one with yourselves."
Mr.Fitzgerald-Scales, Rochester, Kent
"Our project to replace a very old 'shop/office' was perfectly interpreted by Steve Foster and the work carried out without any fuss or bother. The result is a very pleasing building, no problem seemed insurmountable, the work was carried out efficiently, courteously and things were done when they said they would be done. All in all we highly recommend Foster Fencing and congratulate them on the job done."
Rebecca Pocock, Jermyns Lane, Romsey
"Foster Fencing are a great local company, extremely friendly and professional. We contacted Foster fencing initially for a simple bespoke shed which evolved into a wonderful Summer House which we chose to have insulated and finished internally. We are 100% satisfied and have no hesitation in recommending Foster Fencing for their quality product and efficient service."
Tim & Jan, Kings Worthy
"I am writing to say that we are absolutely chuffed with the 12' x 8' 16mm Pressure Treated shed you supplied us last week. The timber used is very substantial and overall a very good build quality. I will recommend your company to anyone wishing to purchase a solid timber building."
Mr.Cooke, Stockbridge
"We bought a 30' x 12' pressure treated building from Foster Fencing in 2013 which is currently being used as a archery stall, the building is very robust and suits its purpose very well, delivery to Scotland was no problem at all, hence why we are now ordering another but smaller type building. overall very impressed with the service."
J.Strachan, SLC Turnbury Ltd, Ayrshire Scotland
"Thank you for organising delivery of my shed. Having checked around at alternatives suppliers I was delighted I chose you - not only a competitive price but good quality and ordered and delivered all as promised. You were most helpful at all stages and nothing was any trouble. I have already recommended you to two friends and will do to more as and when."
L.Finlayson, Southampton
Garden buildings delivered to the following areas
Romsey, Southampton

Salisbury, Eastleigh

Winchester, Poole

Ringwood, Bournemouth

Andover, Portsmouth

Fareham, Chichester

Basingstoke, Guildford

Bracknell, Reading

Swindon, Bristol

Newbury, Oxford

Slough, Aldershot

High Wycombe

Petersfield
Midhurst, Gosport

Waterlooville, Hungerford

Yeovil, Malborough,

Bath, Trowbridge

Didcot, Chippenham

Wokingham, Abingdon

Wareham, Blandford

Wimborne, Weymouth

Dorchester, Shaftesbury

Woking, Crawley

Bognor Regis

Cirencester

Worthing, Brighton
Watford, St Albans

Croydon, Gloucester

Staines, Luton

Bedford, Milton Keynes

Banbury, Cheltenham,

Seven Oaks, Tonbridge

Maidstone, Rochester

Farnham, Farnborough

Reigate, Wallingford

Littlehampton

East Grinstead

Crowborough, Haywards Heath

Uxbridge, Beaconsfield
Harrow, Henley on Thames

Aylesbury, Crewkerne

Honiton, Taunton

Shepton, Mallet Dunstable

Stevenage, Leatherhead

Esher, Sutton

Alton, Berkhamstead

London, West Sussex

Surrey, Hamphire

Wiltshire, Dorset

Hertfordshire, Bedfordshire

Buckinghamshire, Oxfordshire

Berkshire Avon, Somerset, Kent
---
NEWS LETTER
Subcribe to our mailing list

Contacts us
Units 34 & 35
Wynford Industrial Park,
Yokesford Hill,
Romsey
S051 0PW